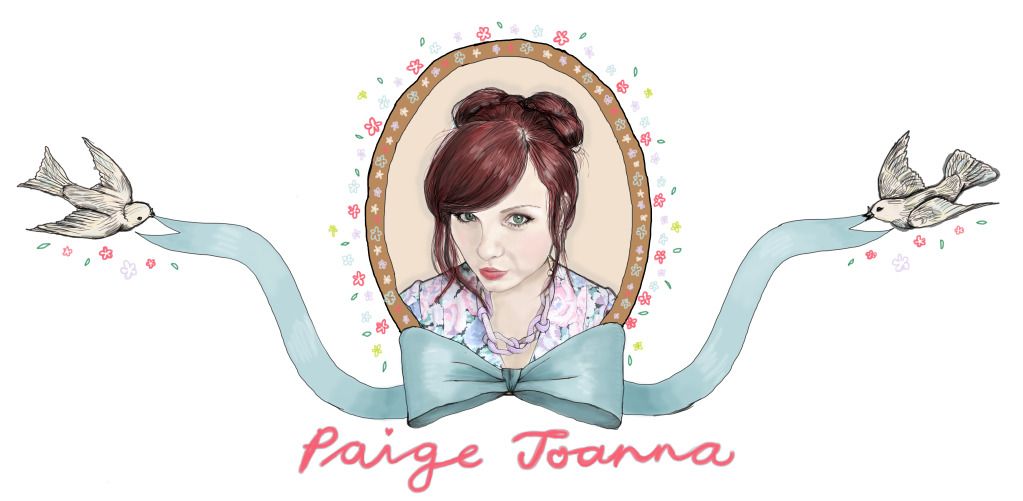 Hello everyone, nearly another week gone and today I am doing my usual thing of drawing and listening to music. As you can already see last night I finally updated my blog banner to this new cameo style design! I really hope you like it? It took ages to get right, as it is even harder making one for myself as there is no guidance on what it should look like. So I hope you like the change and learn to love it as much as I do! I will be hopefully getting some buttons to other pages as well, easy for everyone to access my latest illustrations and contact information!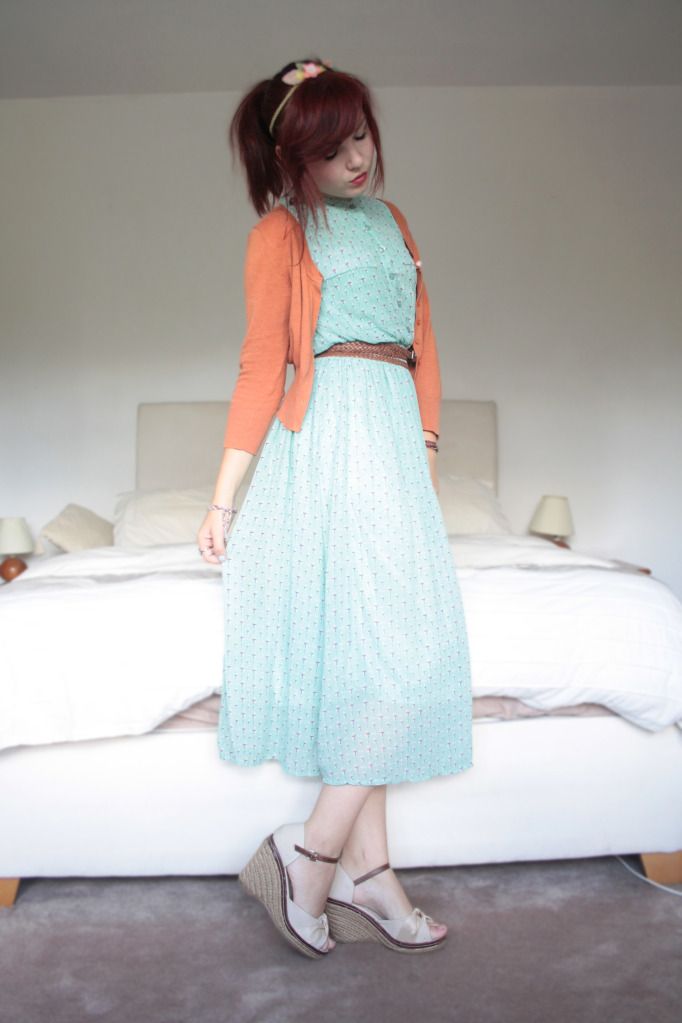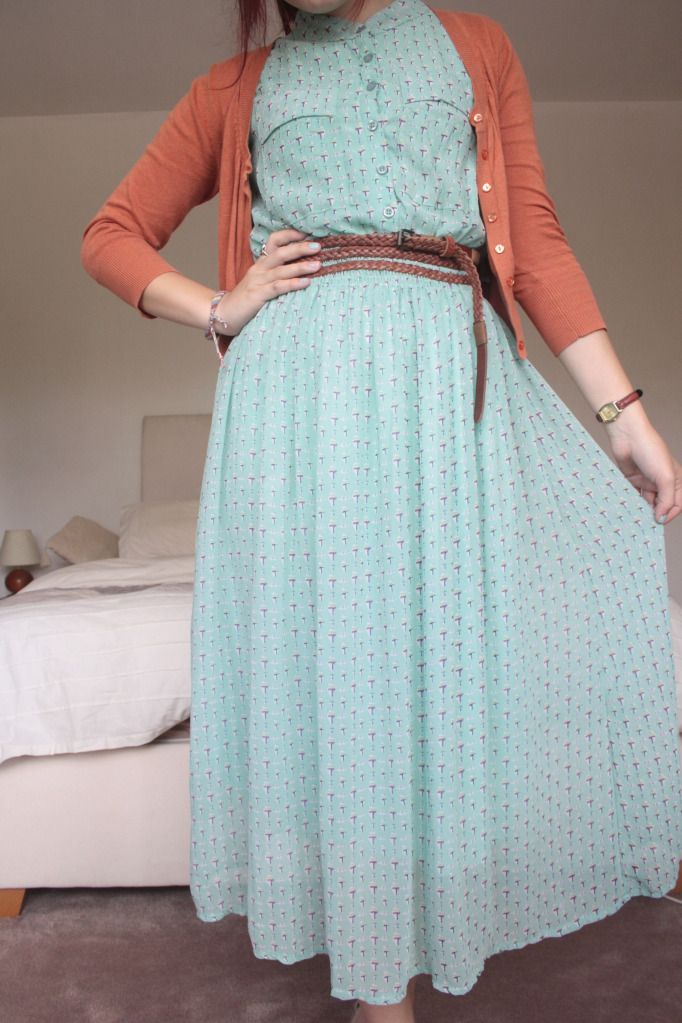 Dress - Jolie Moi
Cardie - Primark
Head band - Rokii
Enough of the boring stuff, my outfit today is extremely colourful and cheery! I am wearing this cute dress from Jolie Moi and I have never felt more happy and jolly in a dress than this one. Usually I have to be careful with hem length and this midi sort of style isn't great on small girls like myself. Having said that I kind of didn't care too much about the length as I loved the dress so much, the pattern is kind of little up-side down boats which is adorable. I'm not too sure why I teamed it with this bright orange cardie, maybe I was really inspired by the sky and sun today or something! Hope you like it, and if you do please go check out Jolie moi. they have some fab little treasures you will lust over and the prices are brilliant.
Obviously I am on a spending ban (kind of), as my 'make do and mend' post states below. I am not giving up spending at all merely trying to be good with money and when I do buy things, making sure I love it and that it will go with other clothes in my wardrobe! Have a read and if you agree don't forget to tweet and hashtag #buylesswearmore ! Thank you, let me know what you think of the new banner and Jolie Moi. check them out.