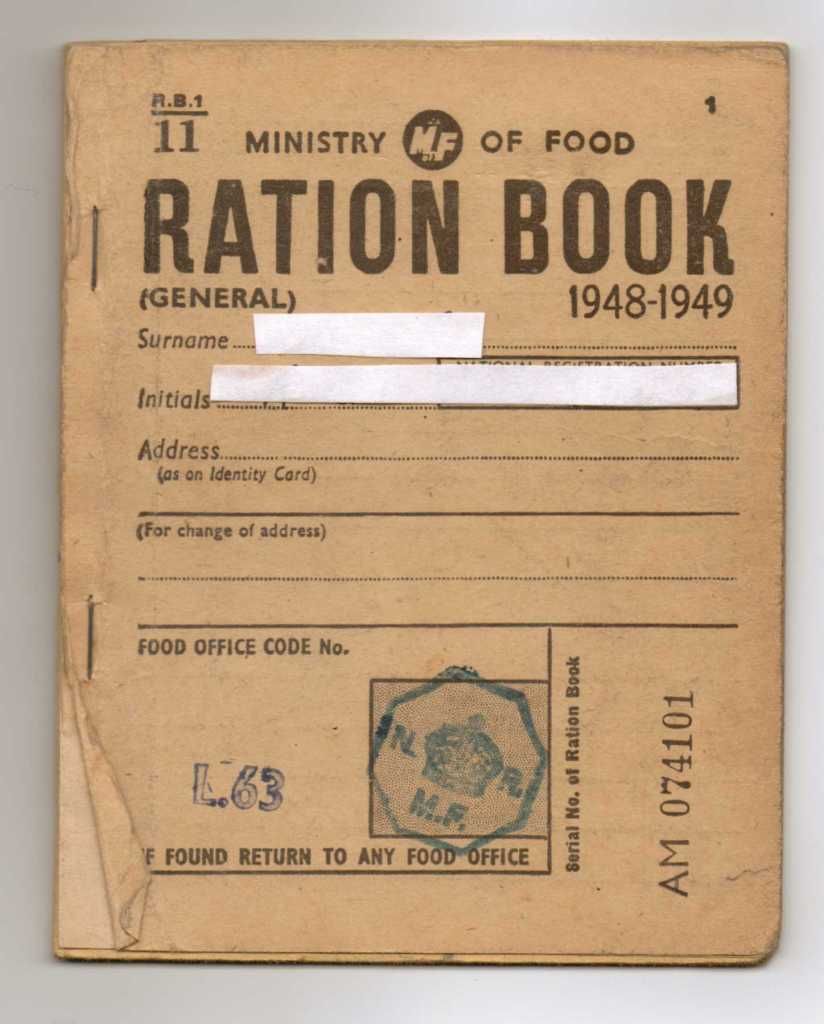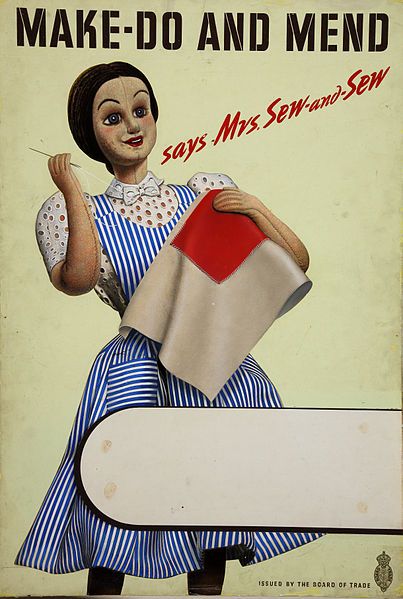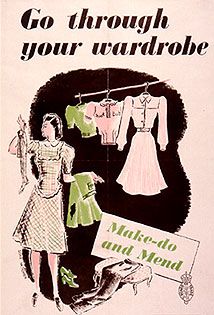 Hey all, I wanted to do a post on this for a while now and finally decided a little rant type thing would be nice. Recently I have been a bit down in the dumps when looking in my wardrobe. Yes, it is full up and there are 2 or 3 things on each hanger, but I have stopped loving my clothes. I have got into the habit of buying things for the sake of it because I like it at the time or because I buy it cheap from a Carboot Sale or charity shop. I wake up lately and I seem to be putting the same things together and about 50% of my wardrobe isn't used!
I have come to the conclusion that this needs to change somehow. It would be silly to say I am going to stop buying things completely because lets be honest, I really couldn't do that! So instead I am going to follow one of a favorite all time things of the past, 'Make do and Mend'. I have always been a follower of this any way, what with altering and making old clothes new again, but this time I see it in a different way.
Not only old clothes but new ones too, instead of buying things I simply 'like', I want to buy things I absolutely love! I have lost that feeling of seeing something in a store and knowing straight away it belongs to you. when it suits me, fits my shape and is the perfect price then it is a winner. This has come to an end though and I want this feeling back. I remember Gok Wan saying something like 'Buy less, wear more' and that is what I tend to do!
I'm not saying it will be easy, and I probably will find myself buying things here and there, but this Autumn/Winter I have plans on buying myself an expensive pair of boots and a new coat. To do this, I have uploaded several clothes I no longer care for onto EBAY. My first step to saving money, buying less and wearing more.
After I sell some things, I will take more to the charity shop and then I can begin a more organised and caring me when it comes to my wardrobe!
Wow, so what do you think? Have any of you done this before and if so what did you find difficult and easy? Any tips would be fab.
By the end of this stage I want to feel more loving and appreciative towards what I own, I want to have a better understanding of what I look good in and I want a lovely pair of boots to invest in.
Please take a look at the items I am selling on ebay! click here.