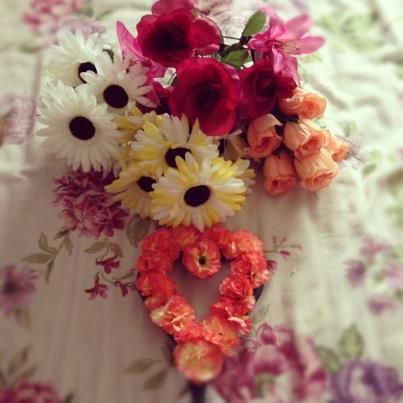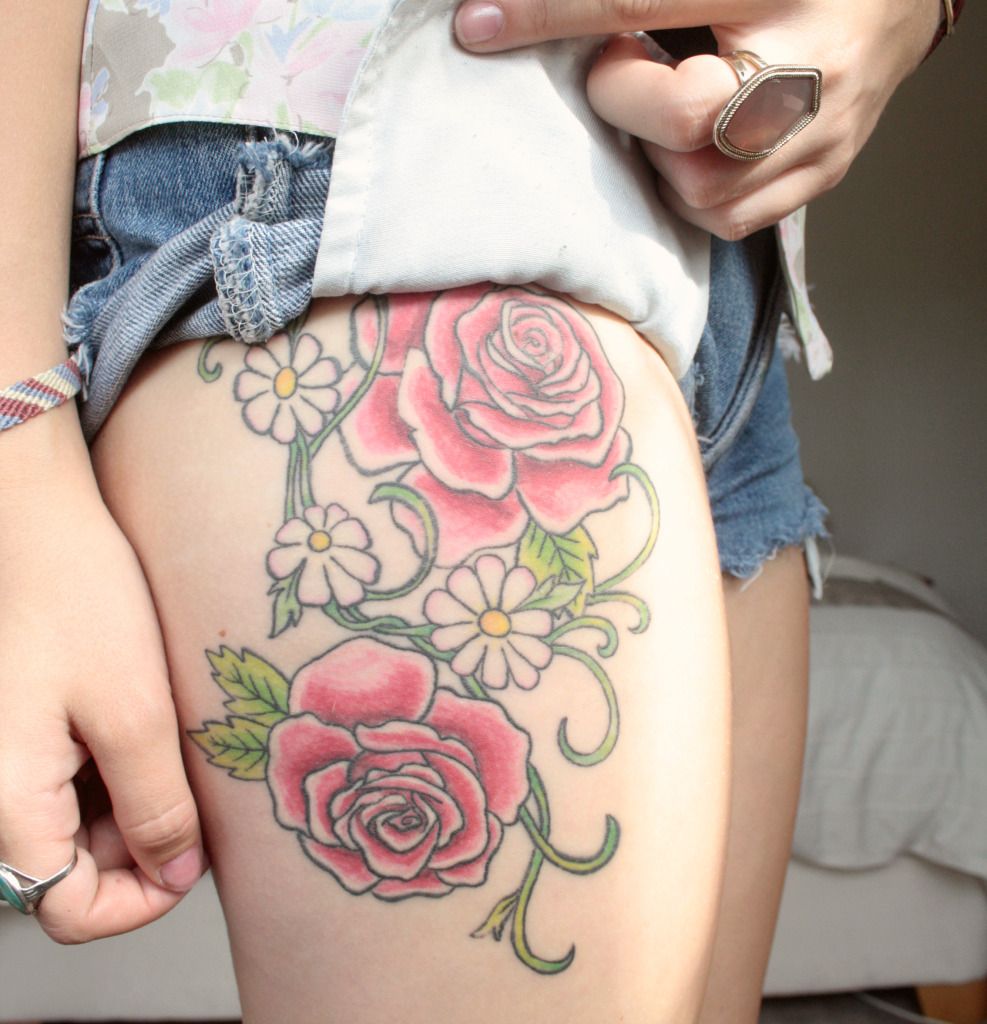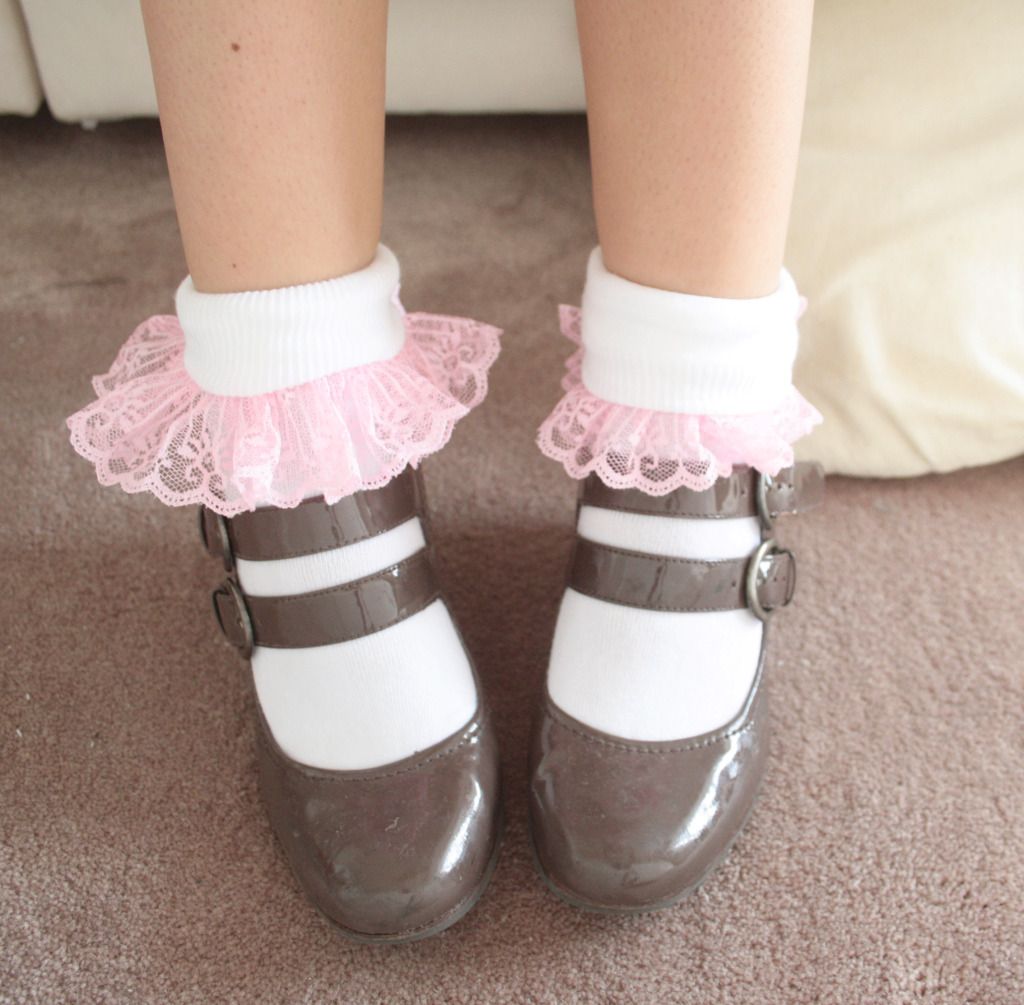 Evening pretty people! Today I have had another 'going to get lots of chores done' kind of days. It has been a bit of a success so far, apart from me procrastinating now by blogging it's going alright. I booked my tattoo in for some touch up's in a couple of weeks time which I am so excited for, just a few little lines need sorting and it will be perfecto. I have also been working on an illustration for something but when i am finished with that i can finally start my banner! Can i hear a whoop whoop?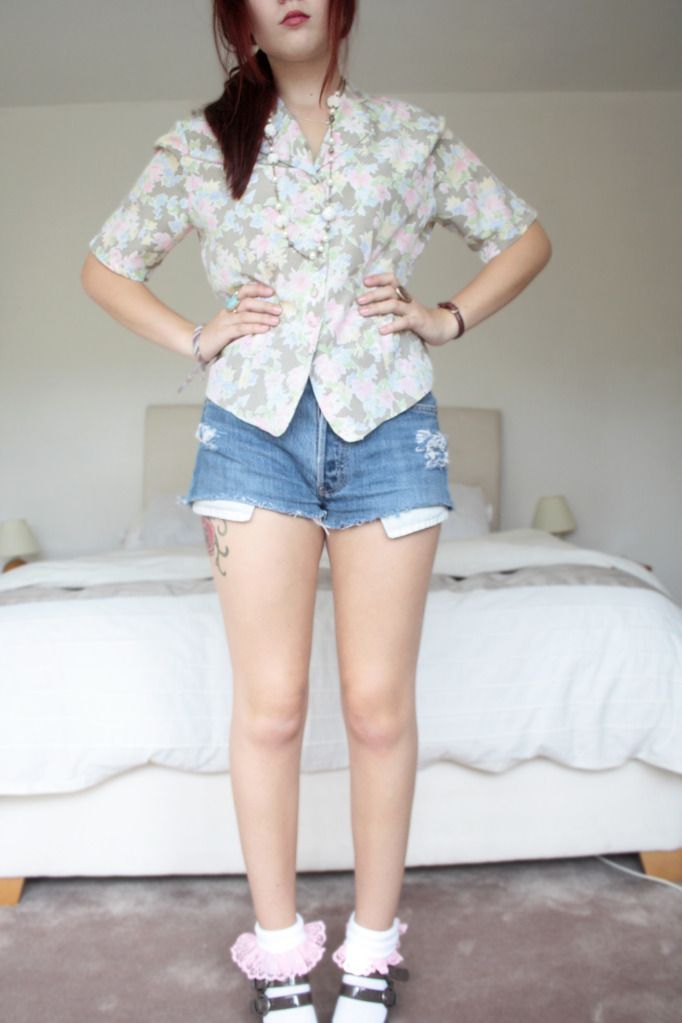 Denim shorts - Urban renewal Levi's, Urban Outfitters.
My outfit today features another beauty from Rokii shop, this soft pallet floral blouse is one of my fav's so far. I am all about neutral tones at the moment and this isn't so much of a wash out because of the pretty pastel flower design. So hope you like that. I haven't worn my Levi's in a while so thought I would get these back on the go. I think I may sell them soon though as they aren't a great fit on my figure and I would like to invest in a really well fitted pair!! I just hate jeans or denim I can't seem to find a style or size that fits me perfectly. Any one have any suggestions? Hope you like today's look!
P.s in case you are wondering the title of today's look means 'pretty flowers' :')