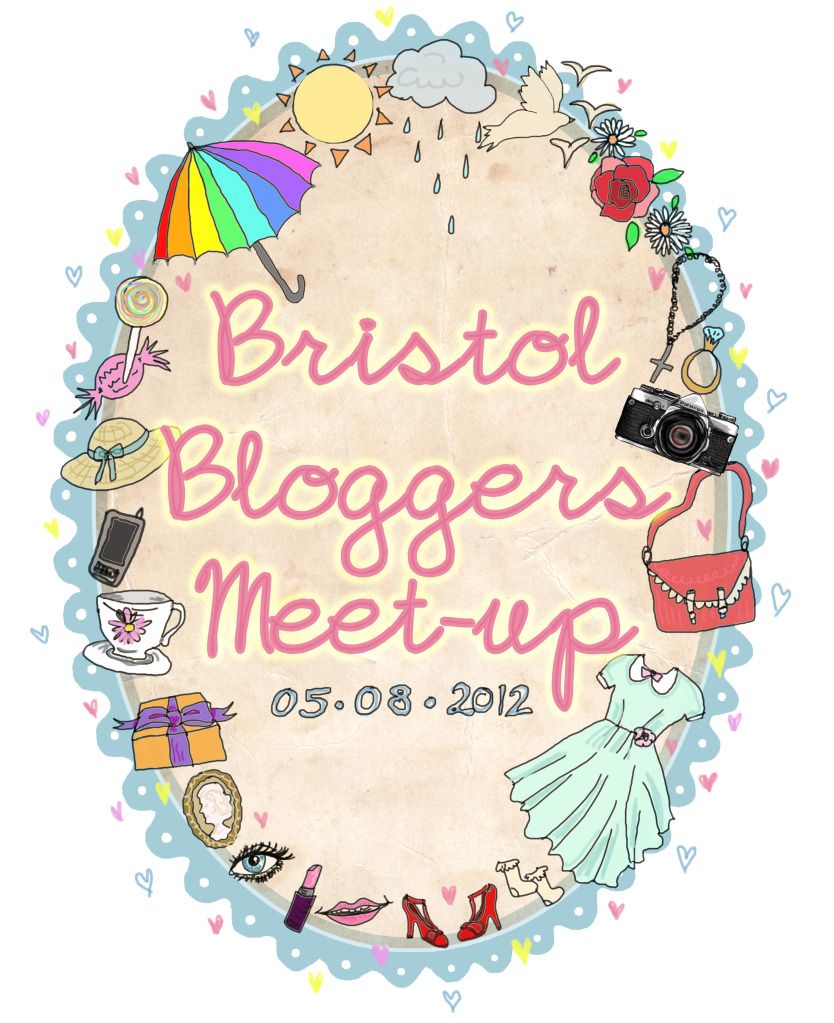 Hello all, after much talk and planning for the Bristol blogger meet-up the day came and went at such a speed that it was all too soon over. It was such a glorious event, I had expectations of it being quite daunting as there was a final count of 16 lovely people, most of which have such a high blog following it was an honor to go along to meet them. Everyone was so down to earth and so so lovely. I can't fault anything about the day because it went so well. Eating at Nando's and chatting in a retro bowling alley (photos below of the inspirational illustrated wall art).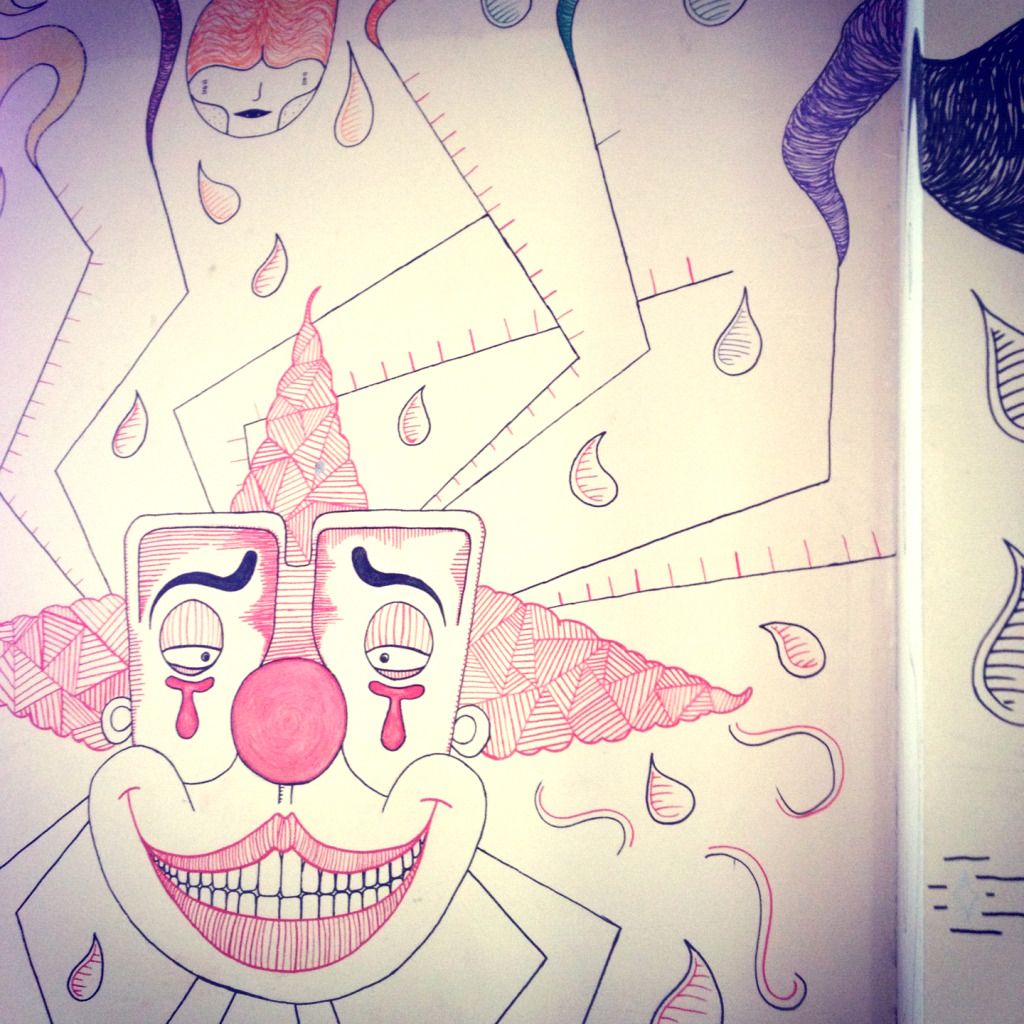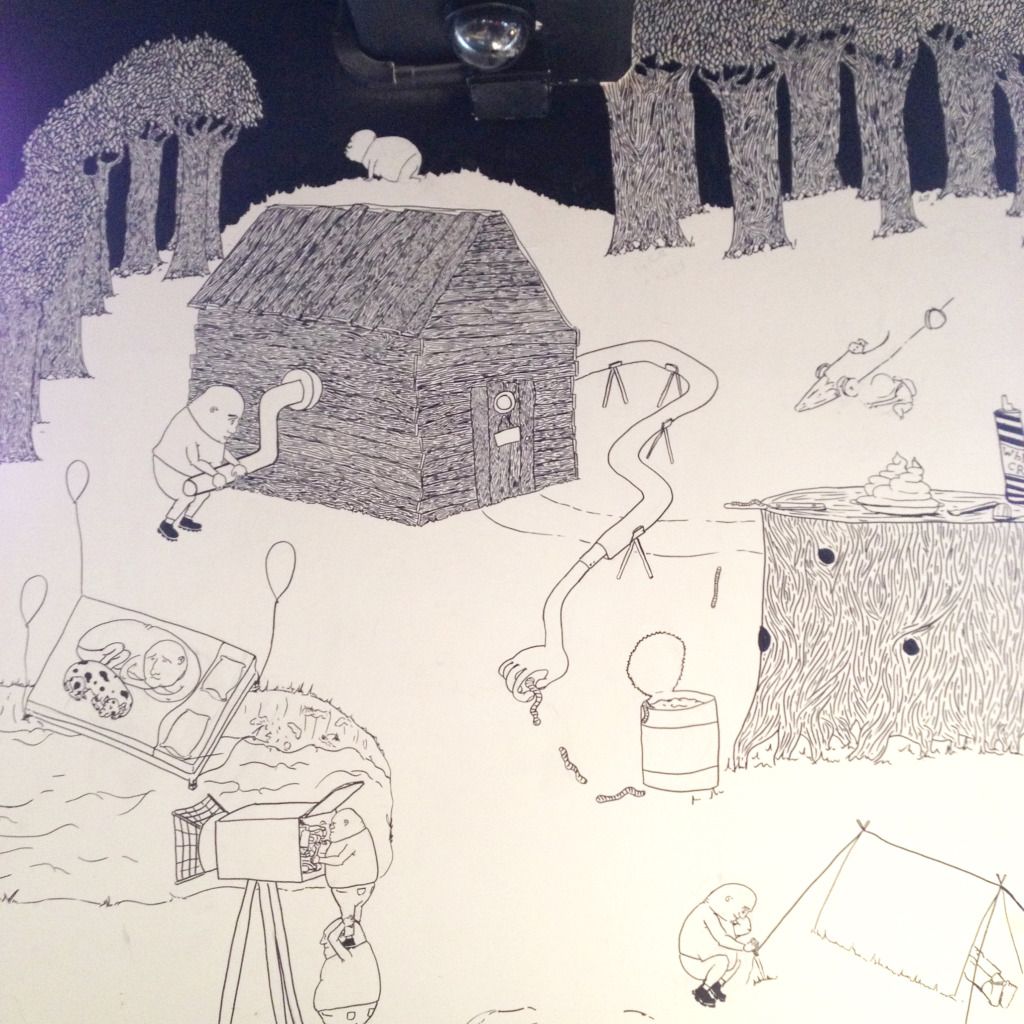 My outfit came together and i was impressed at how comfortable the floral Topshop dress was, i also took 2 pairs of shoes; some heels and flats in case there was much walking! Everyone looked so lovely and you could tell how much effort was put in.
Meeting all 16 was fab and especially meeting my main idols,
Megan McMinn
who is just as beautiful and breath taking in person. Sophie from
Crown and Glory
, I can only hope one day i become as successful as she is at the moment.
Chloe Lee
, who I did a banner for her photography website; has an amazing vision (and fab hello kitty doc's!!). Lily from
Red-brick lipstick
who was very generous with her lush goodies and wore the most amazing flatforms! Sammy from
the cookie button
, i am in utter awe of her quirky and cute style; blogger crush i think. Last but by no means least, Stephanie (steph) ;) from
Stephanie Dreams
, what an absolute beaut. After 2 minutes of meeting we had a 'make it official friendship hug', she was such a delight to meet and so funny, i could have giggled for hours. I wish i could go on and list everyone but i think i may begin to bore you readers!! So thank you everyone else that went and made the day so fantastic.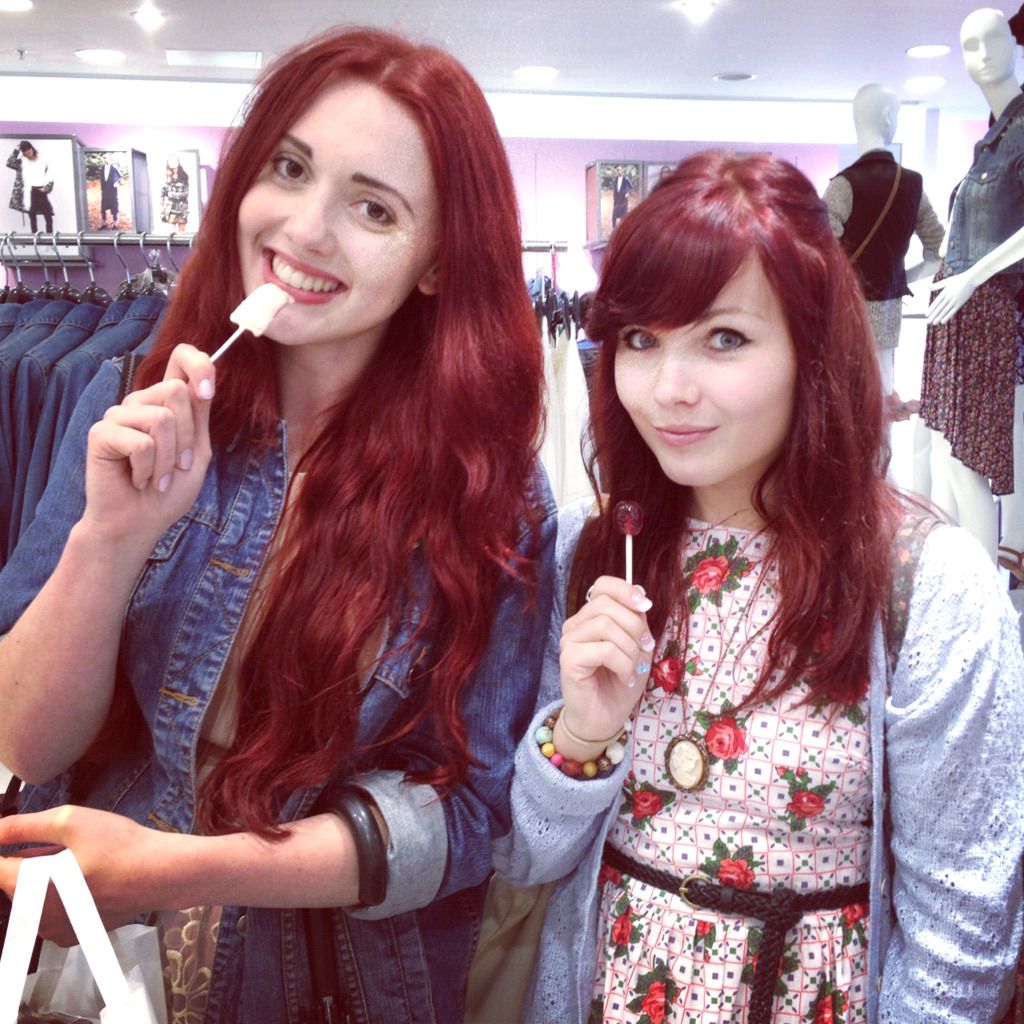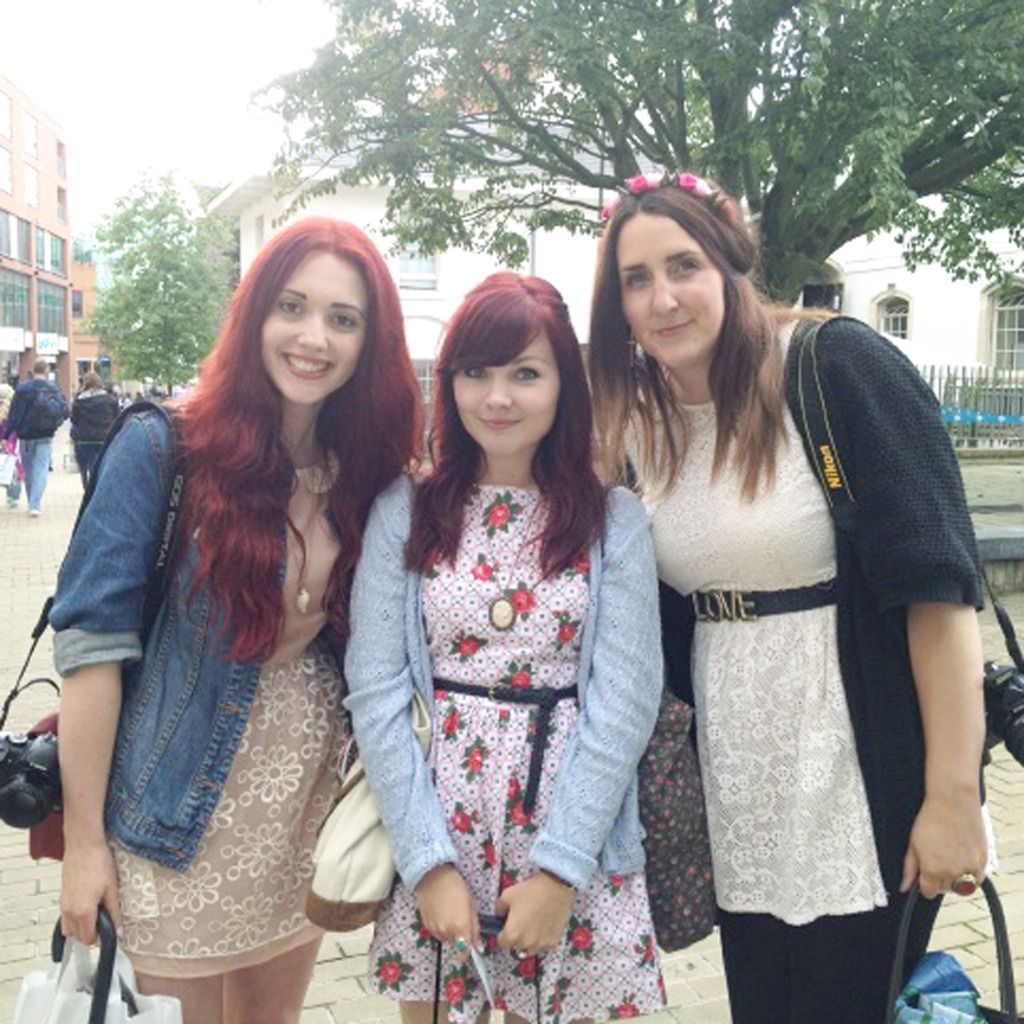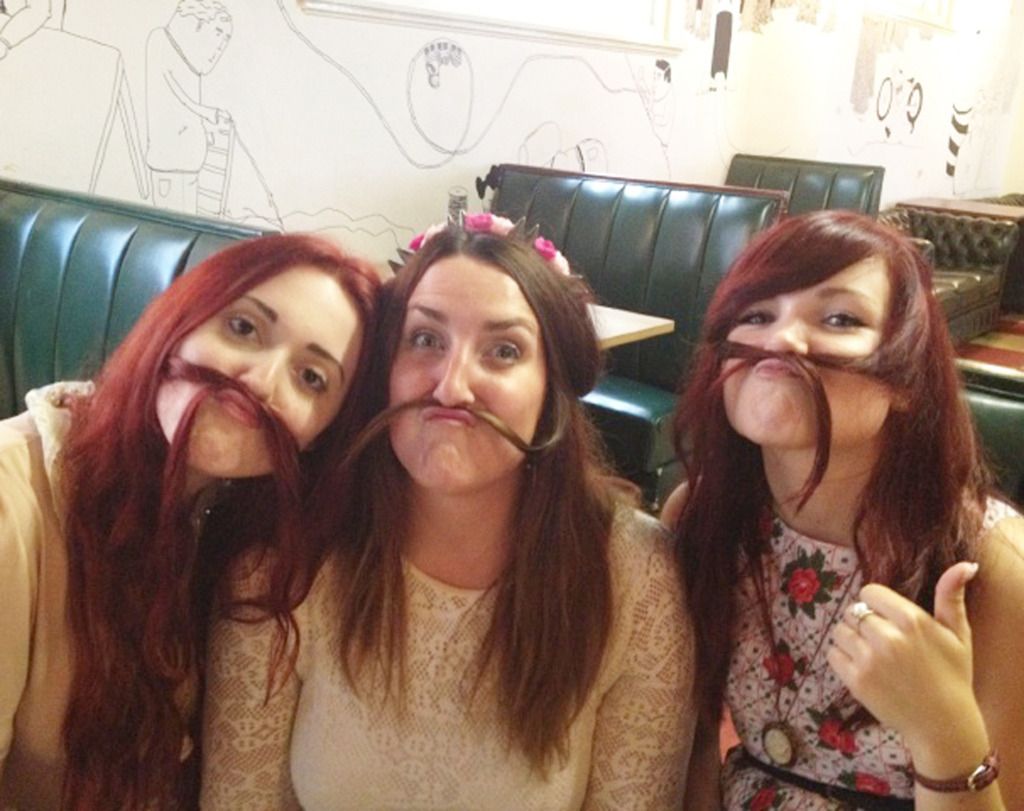 The goodie bags were such a bonus, how lucky can one girl get from some very generous people, can't wait to spend my voucher at moddolly! Some photos are below i will let them do the talking. I can't begin to say what my favorite part of the day was because there were so many parts. Overall a very relaxing, friendly and inspirational day.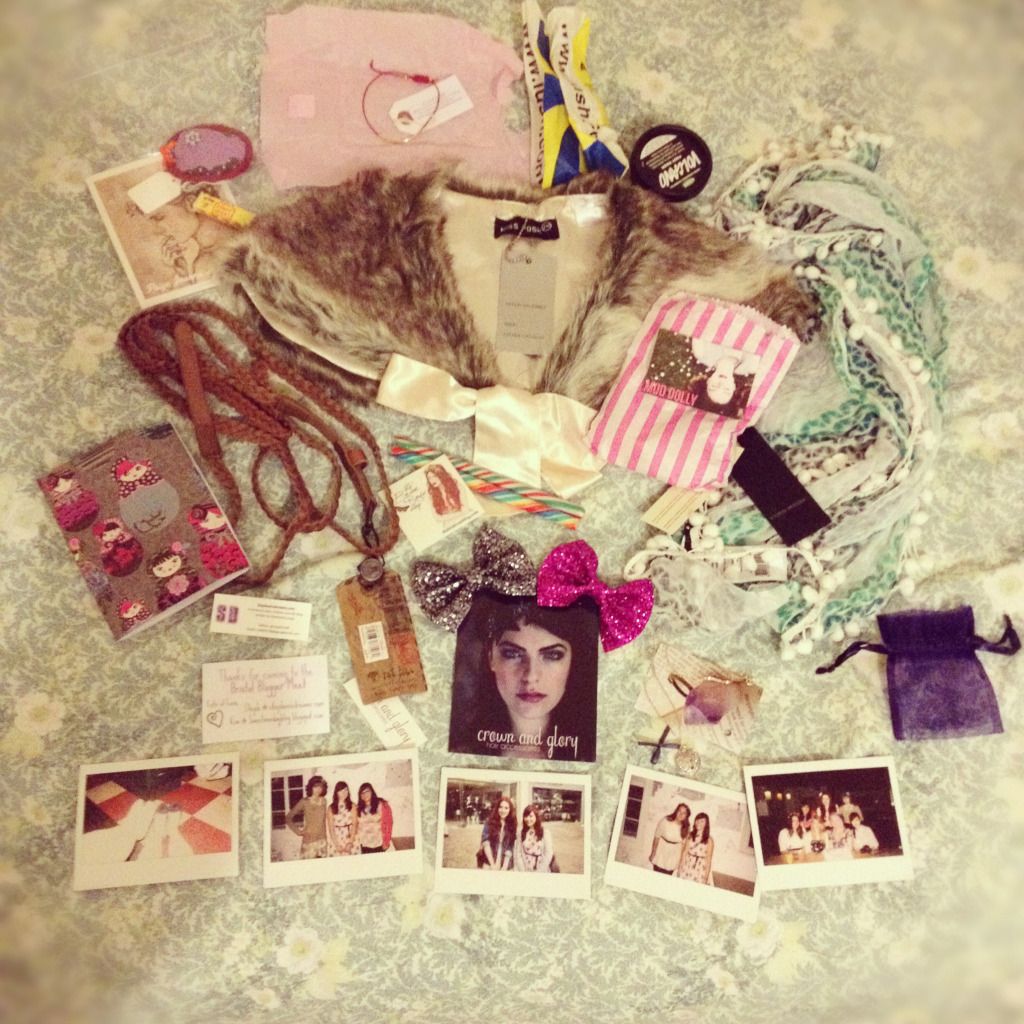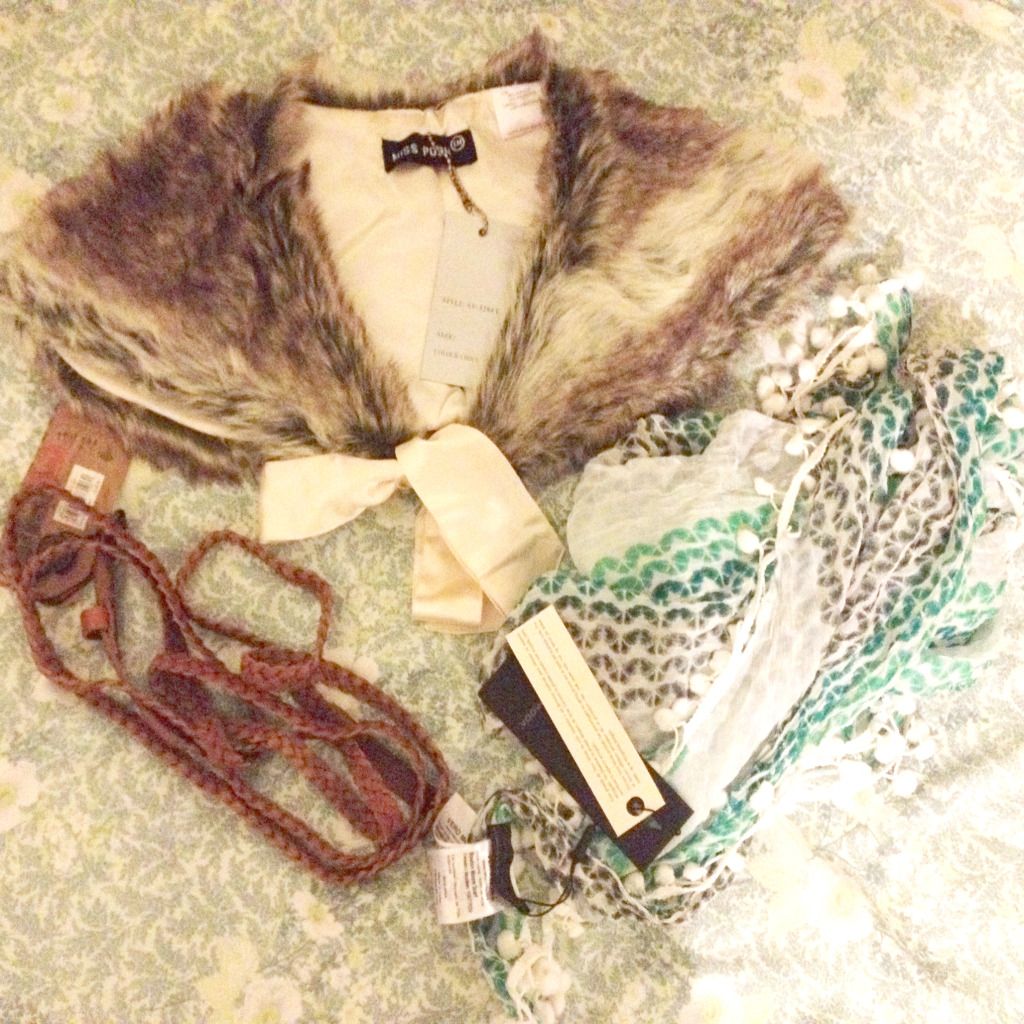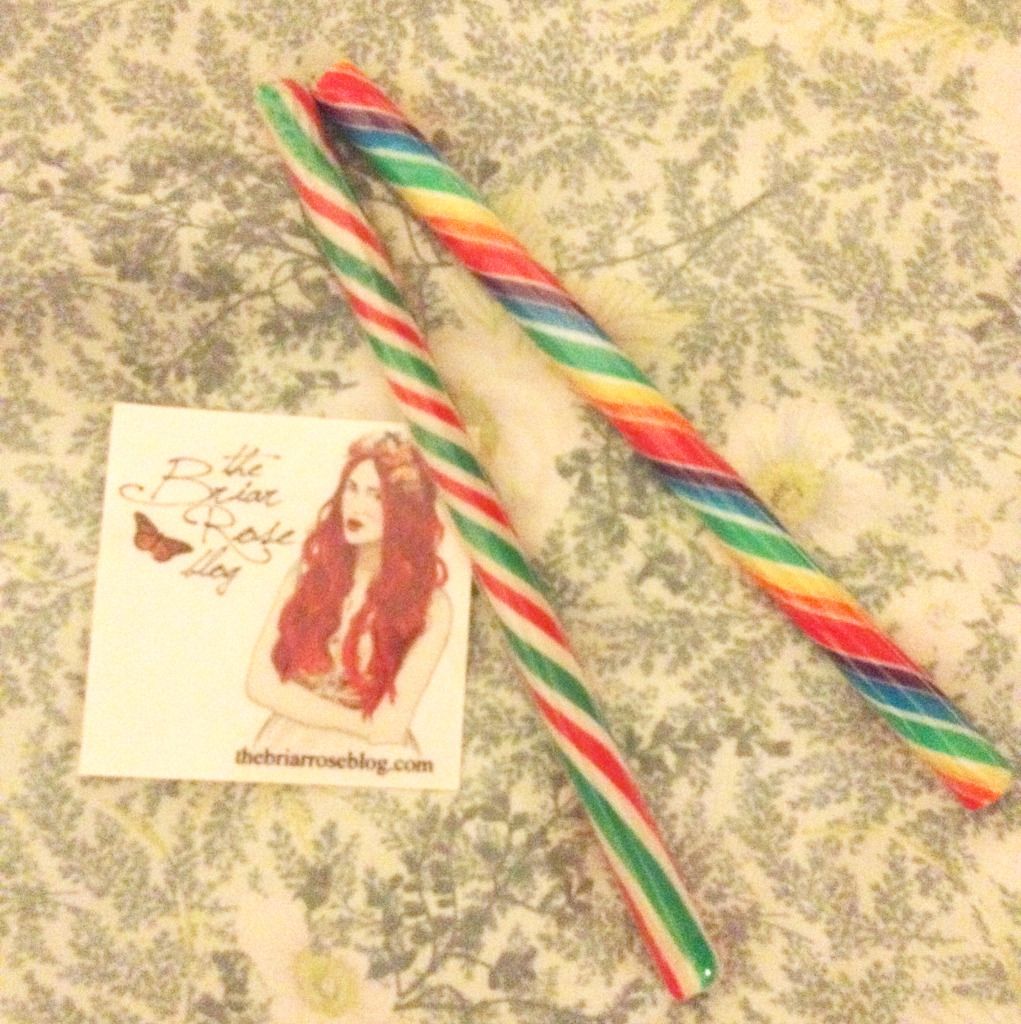 Southern seaside rock from The Briar Rose.
Hand-made necklace from the cookie button.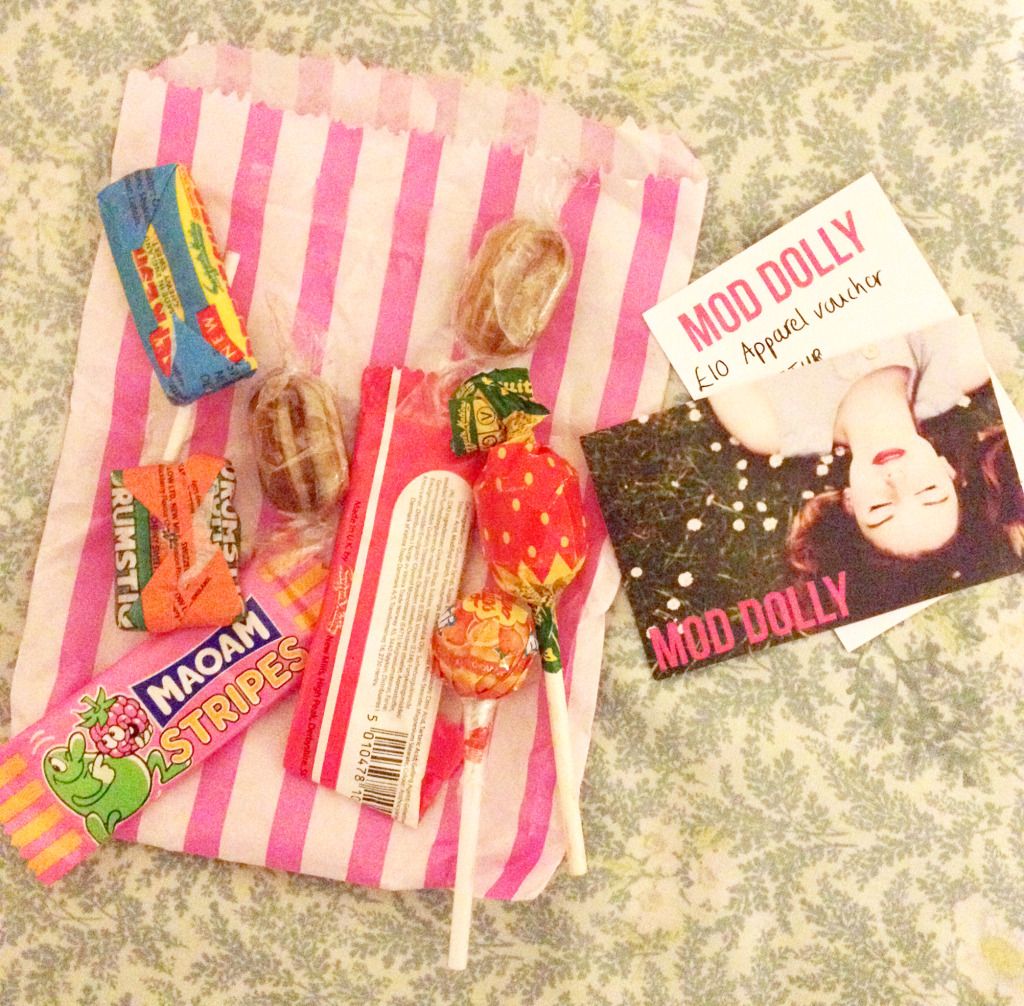 Voucher and sweeties from Mod Dolly
Lush goodies from RedBrick Lipstick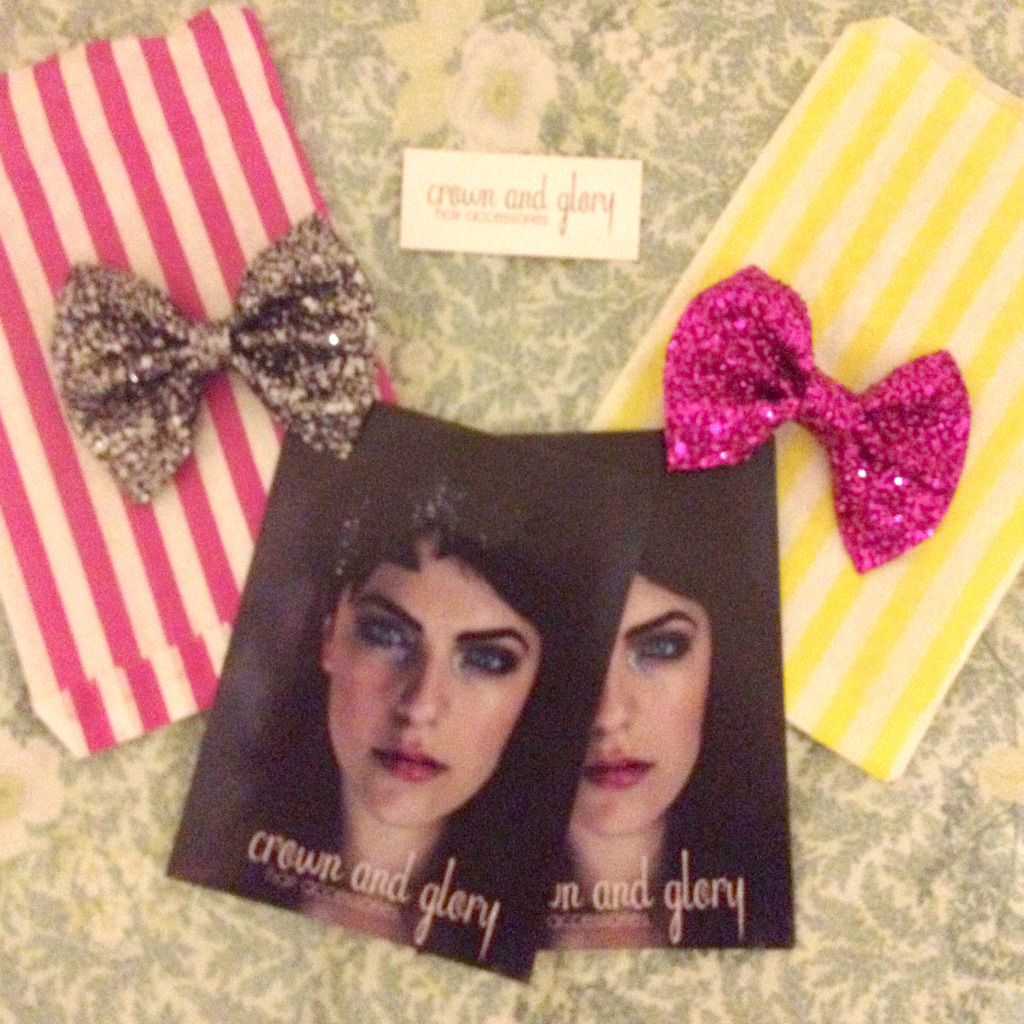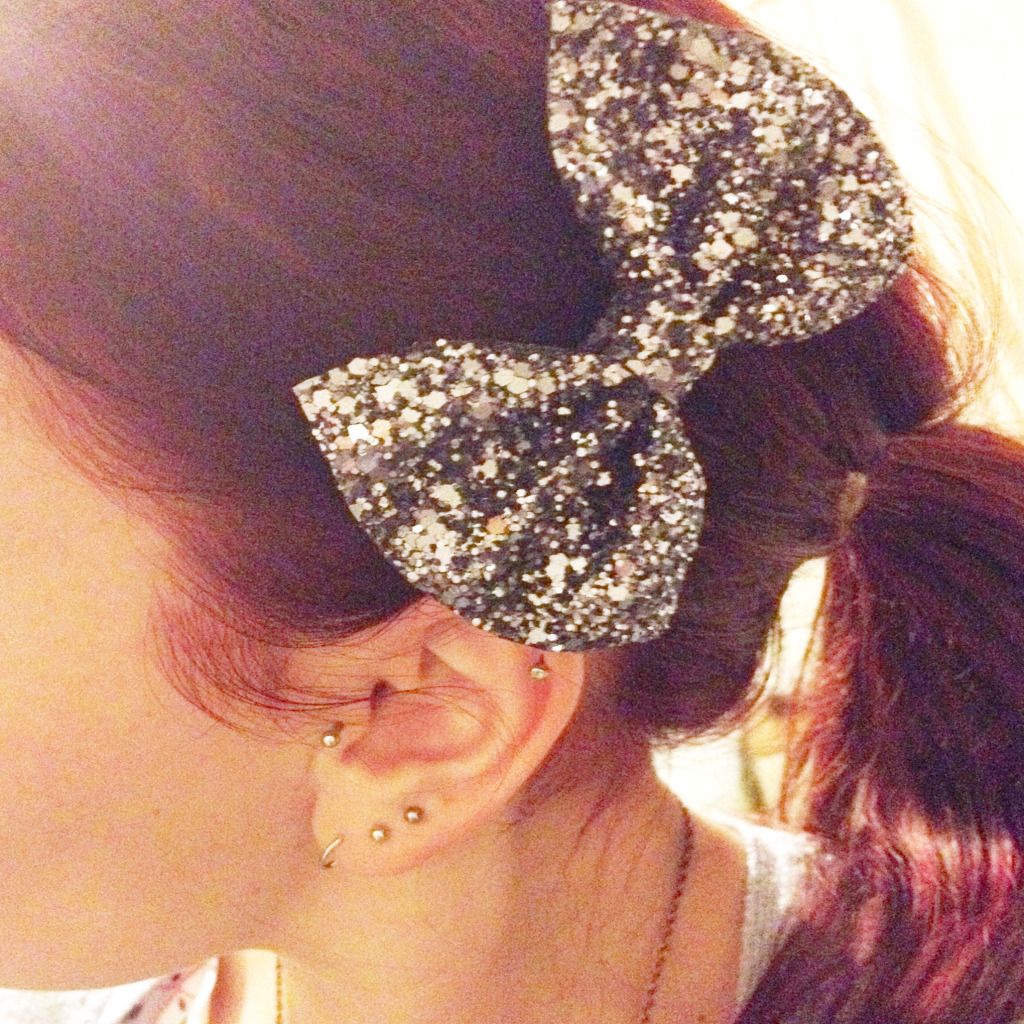 Bows from Crown and Glory.
I would like to apologies for my bad quality photo's today, they were on my phone because i took my Polaroid camera (i will scan these in and show you another time) so i hope you enjoyed this post and can see what a great opportunity days like this are, so happy to be involved.